Advanced HSE (LEVEL 3) COURSE
Commence your HSE level 3 supervision course with Oil Train to obtain an internationally recognized certificate, HSE level 3 course is open to anyone who have already completed their General HSE Level 1 And 2 Course, use the calendar below to find a suitable date.
Advanced Health, Safety And Environment Course
Advanced HSE (Health Safety and Environment) Level 3 is a progress from general HSE which is the Level 1 and 2 courses. A candidate who seeks an advanced HSE course wants to complete the qualification curriculum which qualifies him or her to be a safety officer.
Why You Should Complete Your HSE Training At Oil Train:
Our certifications are internationally accepted

Quality training facility

80% Practical training with do it yourself training module

Job recommendation (We will Add you to our Job Connect portal)
FOR CORPORATE BOOKING
It's a lot easy for companies (corporate) to  book courses their personnel courses with us, we are very flexible.
What You Will Benefit When Your Book Corporate Training With Oil Train:
Training Time Flexibility 

Quality training facility

Tailored Training Delivery Mode

Training venue flexibility ( We can deliver this training at your location)

Hard copy certificate sent to you
To book:
send a request to [email protected]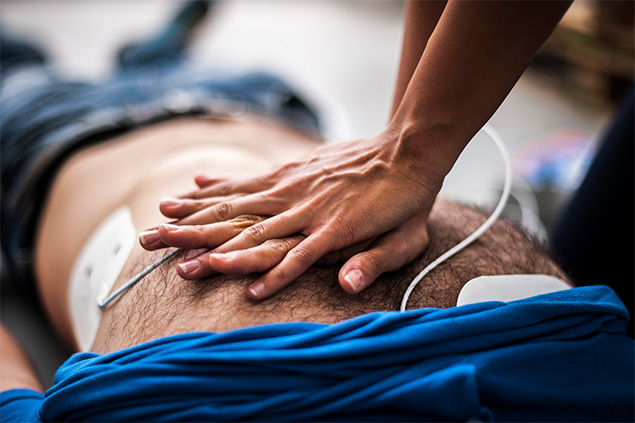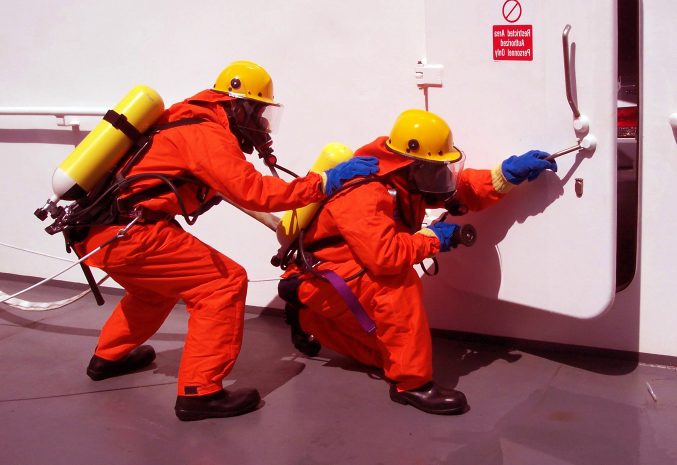 Module 1: Introduction to Advanced HSE Concepts

Overview of HSE principles and their significance
Current global HSE trends and regulations
Role of HSE in risk management and organizational sustainability

Module 2: Hazard Identification and Risk Assessment

Advanced techniques for hazard identification
Quantitative and qualitative risk assessment methodologies
Risk matrix analysis and risk prioritization
Developing risk management strategies

Module 3: Advanced Safety Management Systems

Overview of safety management systems (SMS)
Implementing and auditing SMS according to international standards (e.g., ISO 45001)
Integrating HSE into existing management systems
Continuous improvement and monitoring of safety performance

Module 4: Environmental Management Systems

Introduction to environmental management systems (EMS)
Implementing and auditing EMS according to international standards (e.g., ISO 14001)
Managing environmental aspects and impacts
Sustainable practices and environmental stewardship

Module 5: Occupational Health Management

Workplace health hazards and their impact on employees
Occupational health risk assessment and management
Ergonomics and human factors in occupational health
Strategies for promoting employee well-being and mental health

Module 6: Emergency Preparedness and Response

Developing emergency response plans
Emergency drills, simulations, and training exercises
Incident investigation and root cause analysis
Crisis communication and media management
On successful completion of this training course, the participant will be awarded an American OSHA Accredited certificate in HSE level 1, and 2
 licensed certificate in Environmental Impact Assessment Certificate. ( optional N15,000) 
First Aid and CPR certificates 
( optional N15,000)
Course Fees
N 35,000
Course Duration
5 Days 
Registration Is Ongoing:
Register at any of the training centers nationwide
WhatsApp +234 7036248614 to start your registration process.
Port Harcourt:
17 Sentel, East, West Road, Port Harcourt
Lagos:
No 2 Allen avenue, Ikeja Lagos
Other Locations we can deliver this training for corporate requests:
Ibadan, Warri, Calabar, Eketi, Enugu, Abuja, and others.
Online training available for this course:
To complete this training online Email:  [email protected]
Call or WhatsApp  +234 7036 248 614 
Frequently Asked Questions  (FAQs)
Who needs An Advanced HSE Course:
The Advanced HSE course is only open to anyone who has completed the General HSE course.
How many certificates will I receive after this course?
On completion, the participant will get one (1) certificate with an option for extra 2 certificates.
Who regulates HSE training and certification in Nigeria?
HSE in Nigeria is regulated by ISPON (institute of Safety Professionals of Nigeria) and also majorly by DPR ( Department of petroleum regulation)
however many Nigerian institutes like Oil Train have gone beyond that to affiliate with international regulatory bodies, this in other to make their certification internationally accepted and recognized. Oil Train has affiliations with OSHA, IOSH, NEBOSH, and more.
since 2017, We have completed almost all our personnel training and certification with Oil and Gas training institute, we are happy to state that it's been all good all these years and our connections with Oil Train is growing further.
Our Accreditation & Standards