Basic Welding Course
At Oil Train, our comprehensive Basic Welding Course is designed to equip you with the essential knowledge and hands-on skills needed to master the craft of welding.
FOR CORPORATE BOOKING
It's a lot easy for companies (corporate) to  book courses their personnel courses with us, we are very flexible.
What You Will Benefit When Your Book Corporate Training With Oil Train:
Training Time Flexibility 

Quality training facility

Tailored Training Delivery Mode

Training venue flexibility ( We can deliver this training at your location)

Hard copy certificate sent to you
To book:
send a request to [email protected]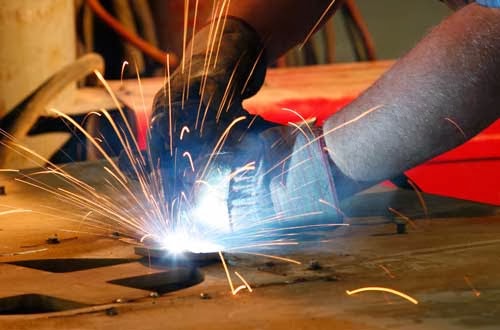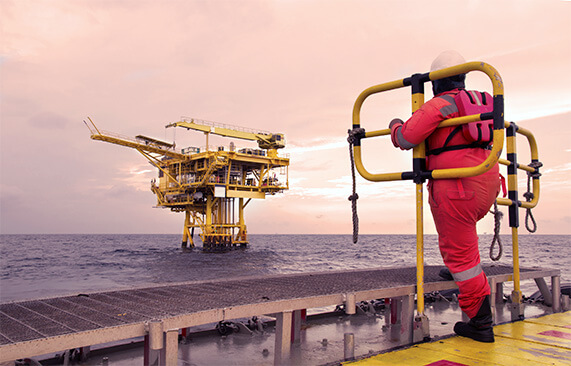 Introduction to Welding

Overview of welding and its applications
Importance of welding in various industries
Safety precautions and personal protective equipment (PPE) for welding

Welding Processes

Introduction to different welding processes (e.g., arc welding, MIG welding, TIG welding)
Explanation of each welding process and their characteristics
Selection of appropriate welding process for different materials and applications

Welding Equipment and Tools

Overview of welding equipment and their functions (e.g., welding machine, electrodes, filler metals)
Introduction to welding tools (e.g., welding clamps, chipping hammer, wire brush)
Proper setup and maintenance of welding equipment

Welding Techniques and Positions

Basic welding techniques (e.g., striking an arc, controlling the weld pool)
Different welding positions (e.g., flat position, horizontal position, vertical position)
Practical exercises to practice welding techniques and positions

Welding Joints and Symbols

Common types of welding joints (e.g., butt joint, lap joint, T-joint)
Interpretation of welding symbols and blueprints
Techniques for preparing and fitting metal for welding joints

Welding Safety and Inspection

Safety procedures for welding operations
Hazard identification and risk assessment
Weld quality inspection and common defects

Welding Metallurgy

Introduction to basic metallurgical principles
Understanding the behavior of different metals during welding
Heat-affected zone (HAZ) and its effects on the welded joint

Hands-on Practice

Practical welding exercises under the guidance of an instructor
Application of different welding techniques and processes
Fabrication of simple projects to reinforce skills

Troubleshooting and Maintenance

Common welding problems and their solutions
Maintenance and troubleshooting of welding equipment
Welding defects and their causes
On successful completion of the basic welding course, every participant will get an accredited certificate, ( certificate is accepted internationally)
The participant will also have the option to get
Self Breathing Safety Certification( optional N30,000) 
First Aid and CPR certificates 
( optional N30,000)
Registration Is Ongoing:
Register at any of the training centers nationwide
WhatsApp +234 7036248614 to start your registration process.
Port Harcourt:
17 Sentel, East, West Road, Port Harcourt
Lagos:
No 2 Allen avenue, Ikeja Lagos
Other Locations we can deliver this training for corporate requests:
Ibadan, Warri, Calabar, Eketi, Enugu, Abuja, and others.
Online training available for this course:
To complete this training online Email:  [email protected]
Call or WhatsApp  +234 7036 248 614 
Frequently Asked Questions  (FAQs)
Who needs Basic Welding Course?
Anyone who wishes to start a career as a welder.
How many certificates will I receive after this course?
On completion, the participant will get one (1) certificate with an option for extra 2 certificates.
What certification will I get after completion of this training?
on completion, participants get an OSHA  certificate.
since 2017, We have completed almost all our personnel training and certification with Oil and Gas training institute, we are happy to state that it's been all good all these years and our connections with Oil Train is growing further.
Our Accreditation & Standards