Manpower Supply Services In Nigeria
Are you in need of an experienced workforce? we can crew your project from start to finish. Oil Train goes the extra mile to locate quality manpower and outsource them for projects just like yours.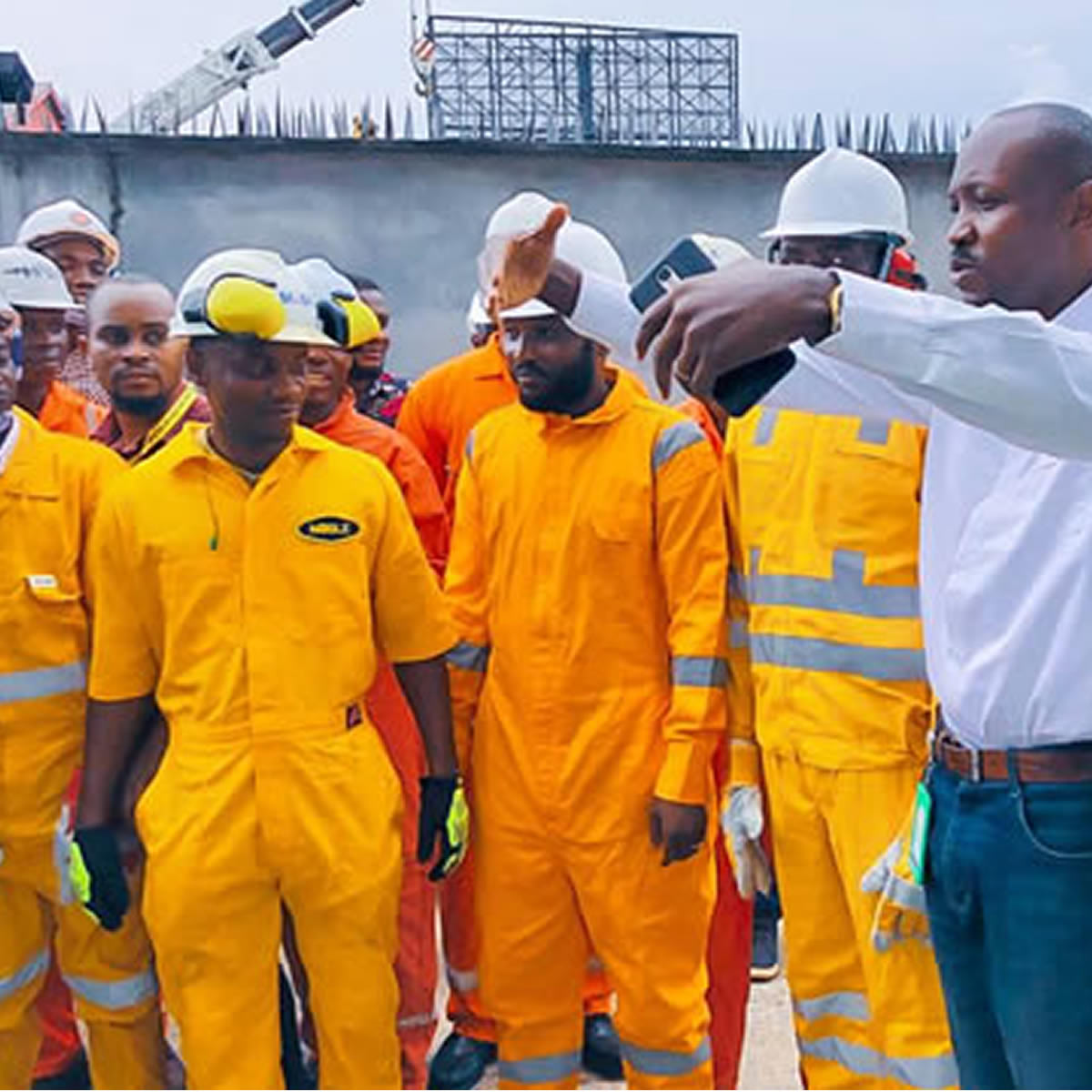 Manpower Supply Services:
 If you want the best hands to run your operations, we are specialists in Oil and gas industry manpower recruitment, we can supply you with manpower for just a project, on a short time bases and also, we can supply you with permanent man powers.
With years of experience and a team of highly trained professionals, we understand the unique challenges faced by the Oil and Gas sector and we offer comprehensive staffing solutions to meet your project requirements. Our commitment to excellence, safety, and efficiency has earned us a trusted reputation in the industry.
WHY CHOOSE OIL TRAIN MANPOWER SOLUTION?
Efficient and cost-effective staffing solutions.
Proven track record of successful projects.
Stringent recruitment and selection process.
Vast network of qualified professionals.
Our Experience
We have crewed many rigs in Nigeria including offshore rigs and onshore rigs.
Oil Train supplies manpower to popular platforms including the OLM series, we have also crewed international rigs most especially in the middle east. 
Oil Tain provides a wide range of experienced personnel, including engineers, technicians, supervisors, and skilled laborers, who possess the necessary expertise in various oil and gas disciplines. Whether you need drilling engineers, pipeline technicians, or offshore rig crews, we have the right professionals to support your operations.
Our skilled and competent rig crews are available for both onshore and offshore drilling operations. We carefully select our personnel based on their qualifications, experience, and adherence to safety protocols. Our rig crews are well-versed in handling advanced drilling equipment and are committed to maintaining high safety standards throughout the project.
We offer project management teams composed of experienced professionals who excel in overseeing and coordinating complex oil and gas projects. Our project managers are adept at strategic planning, resource allocation, risk assessment, and ensuring timely execution of tasks. They work closely with your team to ensure seamless operations and successful project completion.
Contact us if you need any of these manpower positions:
| | |
| --- | --- |
| Position | Availability |
| Roustabout | Available |
| Rigger    | Available |
| Safety Officer | Available |
| Medic/Nurse | Available |
| Rope access technician   | Available |
| Scaffolder | Available |
| Operations Manager | Available |
| Maintenance Technician | Available |
| Offshore Installation Manager (OIM)     | Available |
| Instrumentation and Control Engineer     | Available |
| Pipeline Engineer | Available |
| Quality Assurance/Quality Control (QA/QC) Inspector | Available |
| Human Resources Manager | Available |
| Toolpusher | Available |
| Derickman | Available |
| Control room operator | Available |
| Catering staff | Available |
| Radio operators | Available |
| Helicopter landing officer | Available |
| Rig Electrician | Available |
| ROV Technician | Available |
| Well Control Specialist | Available |
| Offshore Construction Supervisor | Available |
| Marine Warranty Surveyor | Available |
|   |   |