Helicopter Landing Officer Course
Considering how technical and tight the offshore working environment is, helicopter landings and takeoffs around the helideck must be coordinated by highly trained personnel. Effective communication with the cabin crew, effective communication with on-duty crew members, well-detailed safety briefings, hand signaling, Helicopter refueling, helideck emergency rescue, and much more important topic encapsulated in the HLO training syllabus.
FOR CORPORATE BOOKING
It's a lot easy for companies (corporate) to  book courses their personnel courses with us, we are very flexible.
What You Will Benefit When Your Book Corporate Training With Oil Train:
Training Time Flexibility 

Quality training facility

Tailored Training Delivery Mode

Training venue flexibility ( We can deliver this training at your location)

Hard copy certificate sent to you
To book:
send a request to [email protected]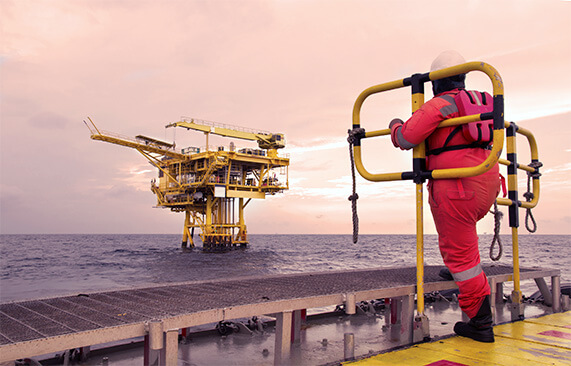 Introduction to Helicopter Operations:
Overview of helicopter operations in the offshore industry
Roles and responsibilities of the HLO

Helicopter Types and Characteristics:

Different types of helicopters used in offshore operations
Understanding helicopter configurations and capabilities

Helicopter Landing Areas:

Design and layout of helicopter landing areas
Surface conditions and safety considerations
Markings, lighting, and signage

Communication and Radio Procedures:

Effective communication protocols between HLO, pilots, and ground personnel
Understanding radio frequencies and call signs
Emergency communication procedures

Pre-Landing and Pre-Takeoff Procedures:

Safety checks and inspections before helicopter arrival or departure
Identifying and mitigating potential hazards
Passenger and cargo handling procedures

Helicopter Ground Operations:

Marshalling and signaling procedures
Passenger embarkation and disembarkation protocols
Cargo handling and securing techniques

Emergency Response and Procedures:

Handling emergency situations, such as a crash or medical emergencies
Firefighting procedures and equipment
Evacuation and survival techniques

Safety Management and Risk Assessment:

Understanding the importance of safety management systems
Conducting risk assessments for helicopter operations
Identifying and managing hazards and risks

Weather and Environmental Factors:

Impact of weather conditions on helicopter operations
Understanding weather reports and forecasts
Decision-making based on weather conditions

Helicopter Evacuation Systems and Procedures:

Familiarization with different helicopter evacuation systems
Emergency evacuation procedures and drills

Incident Reporting and Investigation:

Importance of incident reporting and investigation
Documentation and reporting procedures
On successful completion of the  HLO course, every participant will get a NUPRC and OPITO accredited certificate, ( certificate is accepted internationally)
The participant will also have the option to get
Fire fighting Certificate ( optional N30,000) 
First Aid and CPR certificate
( optional N30,000)
Registration Is Ongoing:
Register at any of the training centers nationwide
WhatsApp +234 7036248614 to start your registration process.
Port Harcourt:
17 Sentel, East, West Road, Port Harcourt
Lagos:
No 2 Allen avenue, Ikeja Lagos
Other Locations we can deliver this training for corporate requests:
Ibadan, Warri, Calabar, Eketi, Enugu, Abuja, and others.
Online training available for this course:
To complete this training online Email:  [email protected]
Call or WhatsApp  +234 7036 248 614 
Frequently Asked Questions  (FAQs)
Who needs HLO  Course?
Helicopter Landing officers, anyone who wishes to start a career as HLO. 
How many certificates will I receive after this course?
On completion, the participant will get one (1) certificate with an option for extra 2 certificates.
What certification will I get after completion of this training?
on completion, participants gets an OSHA  certificate.
since 2017, We have completed almost all our personnel training and certification with Oil and Gas training institute, we are happy to state that it's been all good all these years and our connections with Oil Train is growing further.
Our Accreditation & Standards