Lockout Tagout (LOTO) Course
We offer Lockout Tagout (LOTO) course at Oil and gas training institute, our LOTO course is designed to provide participants with the knowledge and skills necessary to implement and maintain effective energy control procedures in the workplace.
Our Lockout tagout course can be tailed for corporate companies who want specific areas of coverage.
 LOTO course focuses more on laid down principles, which is a safety procedure used to isolate energy sources and prevent the accidental startup of machines or equipment during maintenance or servicing activities.
FOR CORPORATE BOOKING
It's a lot easy for companies (corporate) to  book courses their personnel courses with us, we are very flexible.
What You Will Benefit When Your Book Corporate Training With Oil Train:
Training Time Flexibility 

Quality training facility

Tailored Training Delivery Mode

Training venue flexibility ( We can deliver this training at your location)

Hard copy certificate sent to you
To book:
send a request to [email protected]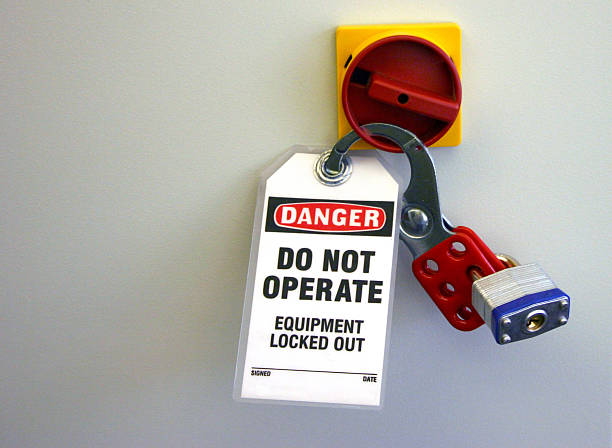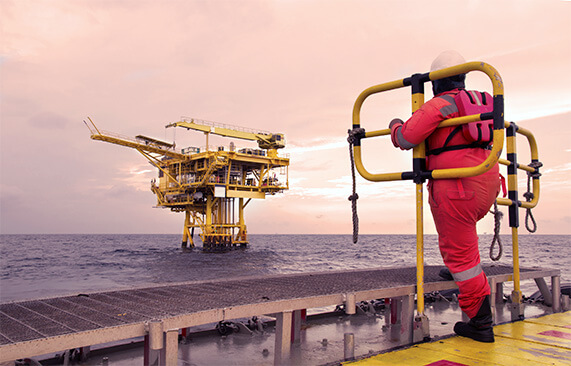 Introduction to Lockout Tagout a. Overview of the purpose and importance of Lockout Tagout b. Explanation of applicable regulations and standards (e.g., OSHA, ANSI) c. Discussion of the role of LOTO in preventing workplace accidents
Types of Energy Sources a. Identification of various energy sources (e.g., electrical, mechanical, hydraulic, pneumatic, thermal) b. Understanding the hazards associated with different energy sources c. Examples of equipment and machinery that require LOTO procedures

LOTO Program Elements a. Development and implementation of a comprehensive LOTO program b. Roles and responsibilities of authorized employees, affected employees, and supervisors c. Documentation requirements, including written procedures and equipment-specific lockout procedures d. Training requirements for employees involved in LOTO procedures

LOTO Procedures a. Step-by-step explanation of proper LOTO procedures b. Discussion of equipment shutdown sequence and energy isolation methods c. Demonstration of lockout devices, tags, and other equipment d. Use of group lockout/tagout and shift changes

Communication and Collaboration a. Importance of effective communication between authorized employees, affected employees, and supervisors b. Development of a communication plan during LOTO procedures c. Collaboration with other workers and departments (e.g., maintenance, contractors)

Inspection and Verification a. Regular inspection of lockout devices, tags, and energy isolation points b. Verification of equipment de-energization before work begins c. Procedures for testing and re-energization of equipment after work completion

LOTO Training and Retraining a. Training requirements for authorized employees and affected employees b. Periodic retraining to reinforce LOTO procedures and address updates or changes c. Evaluating employee competence and understanding of LOTO principles

Case Studies and Practical Exercises a. Analysis of real-life accidents caused by improper or inadequate LOTO procedures b. Practical exercises to apply LOTO principles in different scenarios c. Review and discussion of lessons learned from case studies and exercises

Questions and Discussion a. Opportunity for participants to ask questions and seek clarification on LOTO concepts b. Discussion of specific workplace scenarios or challenges related to LOTO implementation

Assessment and Certification a. Assessment or examination to evaluate participants' knowledge and understanding of LOTO procedures b. Issuance of certificates or completion cards to successful participants
On successful completion of the  LOTO course, every participant will get a NUPRC and OSHA accredited certificate, ( certificate is accepted internationally)
The participant will also have the option to get
Confined Space entry ( optional N30,000) 
First Aid and CPR certificates 
( optional N30,000)
Registration Is Ongoing:
Register at any of the training centers nationwide
WhatsApp +234 7036248614 to start your registration process.
Port Harcourt:
17 Sentel, East, West Road, Port Harcourt
Lagos:
No 2 Allen avenue, Ikeja Lagos
Other Locations we can deliver this training for corporate requests:
Ibadan, Warri, Calabar, Eketi, Enugu, Abuja, and others.
Online training available for this course:
To complete this training online Email:  [email protected]
Call or WhatsApp  +234 7036 248 614 
Frequently Asked Questions  (FAQs)
Who needs Fire Fighting  Course?
Firefighting certification is a requirement in all industries, its expected that everyone who wants to work in risky environments should have fire fighting  certificate
How many certificates will I receive after this course?
On completion, the participant will get one (1) certificate with an option for extra 2 certificates.
What certification will I get after completion of this training?
on completion, participants gets an OSHA  certificate.
since 2017, We have completed almost all our personnel training and certification with Oil and Gas training institute, we are happy to state that it's been all good all these years and our connections with Oil Train is growing further.
Our Accreditation & Standards