Asset Integrity Management Service
We are experienced in managing assets, our overall goal is to ensure that your assets live longer and perform very well. contact us for your asset maintenance, surface preparation and coating.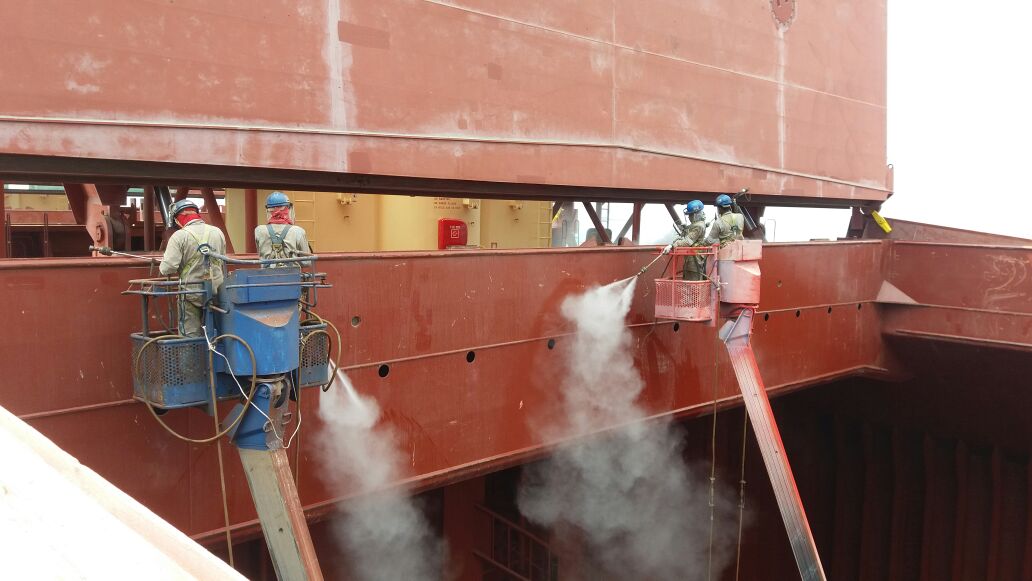 Among the best asset management company
At Oil Train, we understand that maintaining the integrity of your assets is crucial for the long-term success and safety of your operations.
 Our Asset Integrity Management Services are designed to help companies including your company effectively manage and optimize the performance of assets while reducing risks and ensuring regulatory compliance with the right regulatory bodies in Nigeria and internationally. With our comprehensive range of services, experienced personnel, and new technologies, we at Oil Train are your trusted partner in guarding the integrity and maximizing the value of your assets.
Oil Train is also experienced with African soil and weather conditions, our Asset Integrity Management Services encompass a wide spectrum of solutions tailored to meet the unique needs of various industries, including the oil and gas, petrochemical, power generation, and more.
do you need assistance with the inspection, monitoring, maintenance, or risk assessment of your assets, Oil Trains dedicated team is here to support you at every step of the way.
Why  You should Contact Oil Train For Asset Integrity Management Services:
Industry Expertise: Our team at Oil Train consists of skilled professionals with extensive experience in asset integrity management. We have a deep understanding of the unique challenges and requirements of the industry and can provide tailored solutions to meet your specific needs.

Quality Assurance: At Oil Train, we prioritize quality in all aspects of our services. From surface preparation to coating application, we adhere to the highest industry standards to ensure that your assets receive the best possible protection against corrosion and other environmental factors.

Client Satisfaction: We value long-term partnerships with our clients. We work hard to understand our client's requirements and provide personalized solutions that meet their expectations. At Oil Train, we are more focused on client satisfaction.
OUR EXPERIENCE
We are very experienced in managing assets like:
Storage tanks
pipes
Tankship
Offshore platforms and more
We have worked in many oil and gas fields in Nigeria including offshore onshore fields and FPSO's.
.
Using available highly effective corrosion monitoring techniques and equipment, Oil Train can continuously monitor your assets and give you timely reports.
With the corrosion inspection services, we will:
– Identify corrosion hotspots
– detect leaks early
– remote monitoring of assets
coating inspection services,
our coating inspection services is broad and designed to ensure the quality, integrity, and performance of coating applied on any of your assets;
 cathodic protection,
and chemical treatment programs.
remote monitoring of assets: 
Contact us for corrosion control services >
At Oil Train, we provide comprehensive grit blasting and paint services that are designed to enhance the durability, aesthetics, and longevity of your surfaces. Whether you need to prepare a surface for painting, remove rust and corrosion, or rejuvenate the appearance of worn-out equipment, our experienced team is here to deliver high-quality results. With our state-of-the-art equipment and expertise, we can handle projects of all sizes and complexities, ensuring your complete satisfaction.
Contact us for corrosion control services >
Oil Train offers top-notch high-pressure water blasting services to tackle even the toughest cleaning and surface preparation challenges.
Our HP and UHP Water Blasting services are designed to provide high-pressure cleaning for a variety of industrial applications, including oil and gas pipelines, tanks, vessels, and more. With our cutting-edge equipment and skilled technicians, we can deliver powerful cleaning solutions that are tailored to your specific needs.
Our HP and UHP Water Blasting services offer several benefits for the oil and gas industry, including:
Improved efficiency: Our powerful water blasting technology can remove even the toughest buildup and debris, helping to improve the efficiency of your operations and reduce downtime.
Oil Train specializes in providing comprehensive and reliable nondestructive testing services to specifically the oil and gas and construction industry. With our expertise, advanced technology, and commitment to quality, we ensure the integrity and safety of your materials, components, and structures without causing any damage.
Our NDT services are designed to meet industry standards and regulations, offering you peace of mind and minimizing downtime.
Our Range of Nondestructive Testing Methods:
Visual Testing (VT): Our experienced technicians utilize visual inspection techniques, aided by state-of-the-art devices like borescopes, to detect surface defects, corrosion, or irregularities.
Liquid Penetrant Testing (PT): We employ dye or fluorescent penetrants to identify surface flaws that may not be visible to the naked eye, ensuring thorough inspection and reliable results.
Magnetic Particle Testing (MT): By using magnetic fields, we can detect and evaluate surface and near-surface defects, such as cracks and discontinuities, in ferromagnetic materials with exceptional accuracy.
Contact us for Storage Tank Inspection  services >
Storage tank inspection, audit, and calibration services are essential for ensuring the integrity and compliance of storage tanks used in various industries such as oil and gas, chemical, and water treatment. These services involve thorough assessments and measurements to maintain safety, prevent leaks, and comply with regulatory standards. at the oil train, we carry out storage tank inspection, audit, and calibration services.