Process Safety Course
Process safety courses cover various aspects of preventing and mitigating accidents, incidents, and hazards in industrial processes.
At Oil Train, when comes to process safety we train candidates with international training and issue them world-recognized certificates.
follow the instruction below to book this training for your personnel or book it as an individual.
FOR CORPORATE BOOKING
It's a lot easy for companies (corporate) to book courses their personnel courses with us, we are very flexible.
What You Will Benefit When Your Book Corporate Training With Oil Train:
Training Time Flexibility 

Quality training facility

Tailored Training Delivery Mode

Training venue flexibility ( We can deliver this training at your location)

Hard copy certificate sent to you
To book:
send a request to [email protected]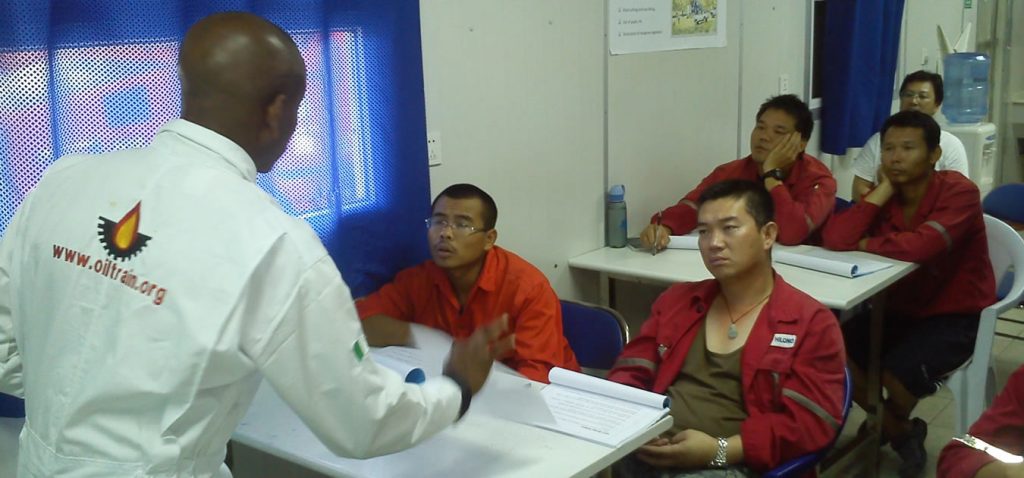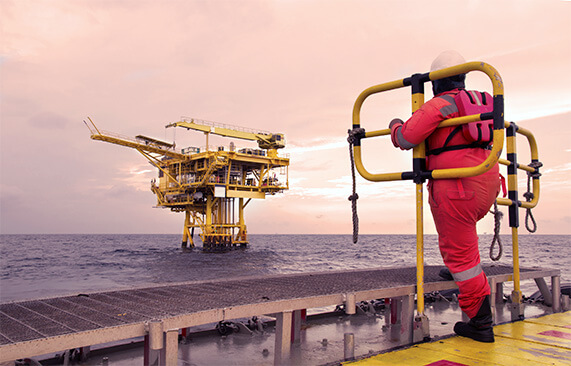 Introduction to Process Safety:
Overview of process safety concepts, objectives, and its significance in various industries.
Understanding the differences between process safety and personal safety.

Process Safety Management Systems:

Introduction to process safety management (PSM) systems and their key elements.
Examination of industry standards and regulations related to process safety, such as OSHA's Process Safety Management (PSM) standard.

Hazard Identification and Risk Assessment:

Techniques for identifying and analyzing process hazards.
Overview of qualitative and quantitative risk assessment methods.
Introduction to hazard and operability studies (HAZOP), failure mode and effects analysis (FMEA), and other risk assessment tools.

Process Design and Engineering Controls:

Examination of process design principles to minimize inherent hazards.
Overview of engineering controls, such as pressure relief systems, interlocks, and emergency shutdown systems.
Consideration of human factors in process design and control.

Process Safety Information:

Understanding the importance of accurate and up-to-date process safety information.
Overview of process documentation, including process flow diagrams, piping and instrumentation diagrams, and equipment specifications.

Operational Procedures and Safe Work Practices:

Developing and implementing safe operating procedures (SOPs) for various tasks.
Training employees on safe work practices and the proper use of equipment.
Conducting pre-startup safety reviews (PSSRs) before commissioning new processes.

Emergency Preparedness and Response:

Developing emergency response plans and procedures.
Training employees on emergency response actions and evacuation protocols.
Conducting drills and exercises to test emergency response capabilities.

Incident Investigation and Lessons Learned:

Techniques for conducting thorough incident investigations.
Analyzing incident data to identify trends and implement preventive measures.
Incorporating lessons learned into process safety improvements.

Auditing and Continuous Improvement:

Conducting process safety audits to assess compliance and identify areas for improvement.
Implementing a culture of continuous improvement in process safety practices.
Reviewing and updating process safety management systems as needed.
On successful completion of the  Process safety course, every participant will get a NUPRC and OSHA accredited certificate, ( certificate is accepted internationally)
The participant will also have the option to get
Self Breathing Safety Certification( optional N30,000) 
First Aid and CPR certificates 
( optional N30,000)
Registration Is Ongoing:
Register at any of the training centers nationwide
WhatsApp +234 7036248614 to start your registration process.
Port Harcourt:
17 Sentel, East, West Road, Port Harcourt
Lagos:
No 2 Allen avenue, Ikeja Lagos
Other Locations we can deliver this training for corporate requests:
Ibadan, Warri, Calabar, Eketi, Enugu, Abuja, and others.
Online training available for this course:
To complete this training online Email:  [email protected]
Call or WhatsApp  +234 7036 248 614 
Frequently Asked Questions  (FAQs)
Who needs Process Safety  Course?
Engineers, supervisors, and everyone who works around the oil and gas
How many certificates will I receive after this course?
On completion, the participant will get one (1) certificate with an option for extra 2 certificates.
What certification will I get after completion of this training?
on completion, participants gets an OSHA  certificate.
since 2017, We have completed almost all our personnel training and certification with Oil and Gas training institute, we are happy to state that it's been all good all these years and our connections with Oil Train is growing further.
Our Accreditation & Standards