Rigging And Lifting Services
Contact Oil Train If what you want is a professional service in Rigging and lifting, we have over 11 years of experience in delivering competent rigging services.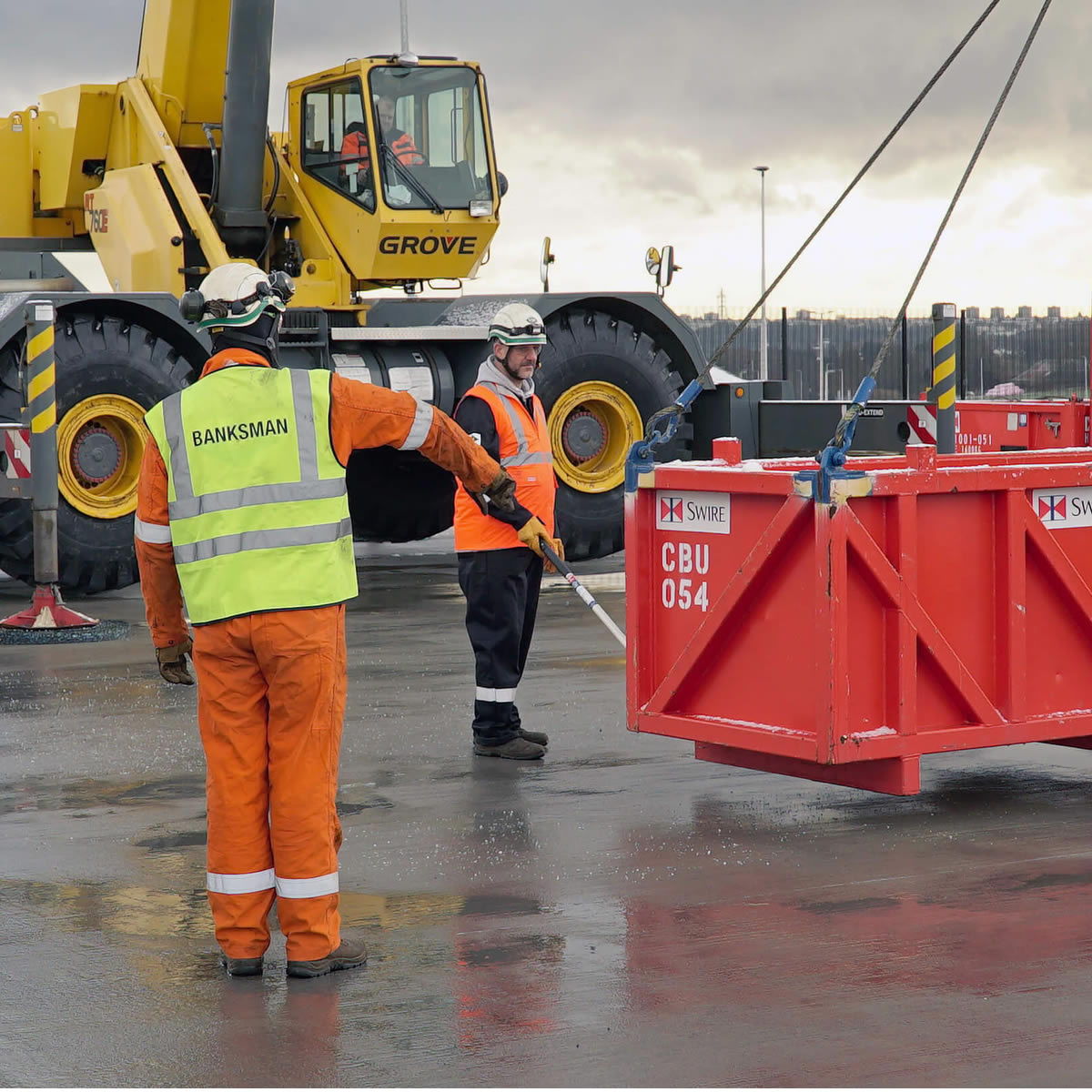 We ensure best Rigging and inspection service
Oil Train is a Nigeria-based company that specializes in providing comprehensive lifting and rigging solutions to the oil and gas industry, we have been a focal point lifting company heading rigging in many rigs this including offshore and onshore platforms.
We have a team of skilled professionals and our equipment are within international standard, how challenging is the load? we ensure the safe and efficient execution of lifting and rigging operations in even the most challenging environments.
Our commitment to excellence and safety has earned us a reputation as a trusted partner in the industry.
Below are the services we offer under our oil and gas rigging, inspection and rope access services:
Equipment installation: We provide efficient and safe installation services for various equipment and fixtures on oil trains, including safety devices, signaling systems, and communication equipment.
Tank inspections and cleaning: We specialize in confined space entry to conduct inspections, cleaning, and maintenance of oil train tanks, ensuring compliance with safety regulations.
Coating and painting: Our technicians are proficient in applying protective coatings and performing surface preparation to prevent corrosion and maintain the integrity of oil train structures.
Structural inspections: Our rope access technicians are skilled in conducting thorough visual inspections of various components of oil trains, including tanks, pipelines, and support structures.
Photographic surveys: We capture detailed photographs and videos using high-resolution cameras to provide a visual record of the condition of oil train infrastructure.
Onshore and Offshore Lifting
Heavy lift planning and execution: Oil Train specializes in handling and transporting heavy equipment and structures, ensuring precise and secure lifting operations.

Platform lifting and installation: Our experienced team can safely lift and install offshore platforms, including topsides, jackets, and modules. Jack-up rig positioning: We provide precise positioning services for jack-up rigs, ensuring stability and safety during drilling operations.

Oil Train has the expertise to carry out thorough cargo inspections for you, we are very much aware of the necessary information and data required and we pay attention to those details,
In carrying out the cargo inspection services Oil Train follows DNV 2.7-1, DNV 2.7-3 and EN 12079 which is the world accepted standard.

We can handle all:
– Offshore containers of all types
– Chemical transit tanks
– Aviation tanks
– Compactor units
– Compactor bag (bagging compactor)
– Gas cylinder racks or carries
– Offshore basket or tool carrier and skips of all types
Request for a Quote 
It's a requirement to constantly declare the state of an offshore container, if a container must be accepted to transport tools and essential items offshore the container must be certified by an accredited company,
Oil Train can perform:
Visual inspection where we thoroughly examine for any sign of:
damage
dents
and even cracks
functionality check: we ensure the proper functionality of your container and certify
Certification Verification: Offshore containers are required to have valid certifications, such as DNV 2.7-1 or similar industry standards. Oil train can give you the right industry-standard certification.
Request for a Quote 
We can handle all crane inspection services,
Request for a Quote 
should you need to perfect your LOLER Inspection Scheme think of no other company than Oil Train, we comply with LOLER Regulation 9 and have a good detailed LOLER system to implement for any of our clients who demands so.

Our LOLER system handled by a competent certified LOLAR hand can generate a comprehensive lifting gear register, and provide you with an inspection report both in hard and soft copies.
Request for a Quote 

Oil Train offers a safe and efficient solution for accessing difficult-to-reach areas in the oil and gas industry.

our well-trained rope access technicians are certified to also certified to carry out maintenance, inspection, and repair of oil and gas infrastructures
Our rope access technicians can comfortably offer the following services:
Inspections and Surveys
We offer a wide range of cranes, including crawler cranes, mobile cranes, and offshore pedestal cranes, available for short-term and long-term rentals.

Hoisting and lifting equipment: Our inventory includes a variety of hoists, slings, shackles, and other lifting accessories to meet your specific project requirements.
Oil Train conducts thorough inspections of rigging equipment, ensuring compliance with safety regulations and identifying any potential issues.

Maintenance services: Our team performs routine maintenance and repairs on rigging equipment to maximize performance and longevity.